Futures Arena 2023, a two-day hybrid event, brought together experts from various fields to create insights into the futures. Throughout the two-day event, we witnessed a display of transdisciplinary expertise, collaboration, and a shared commitment to exploring new perspectives on sustainable well-being.
The event was organized at Metropolia University of Applied Sciences for the second time, this time collaboratively by four projects: HIPPA-Remote, ECOLAH – Complexity-Oriented Learning Approach in Health, Student-run Interdisciplinary Allied Health Digital practice centre (SIAHDPC) and Hytke – Creating Well-being In Daily Life Through Inclusive RDI.
The event started with the theme "Learning Landscapes – Navigating Uncharted Territories in Participatory RDI Partnerships". The first day of the event was about navigating complexity in learning, research, development, and innovation (RDI) with future-perspective.
The participants explored why systemic thinking pushes to work in close collaboration, what participatory RDI partnership means for collective learning, and how it supports sustainable well-being. Experts from different fields approached the topics, and the participants discussed them in workshops.
Keynote speakers and topics of the first day
Meri Kulmala (University of Helsinki), Co-research: Moving forward in power-sharing and equity in knowledge production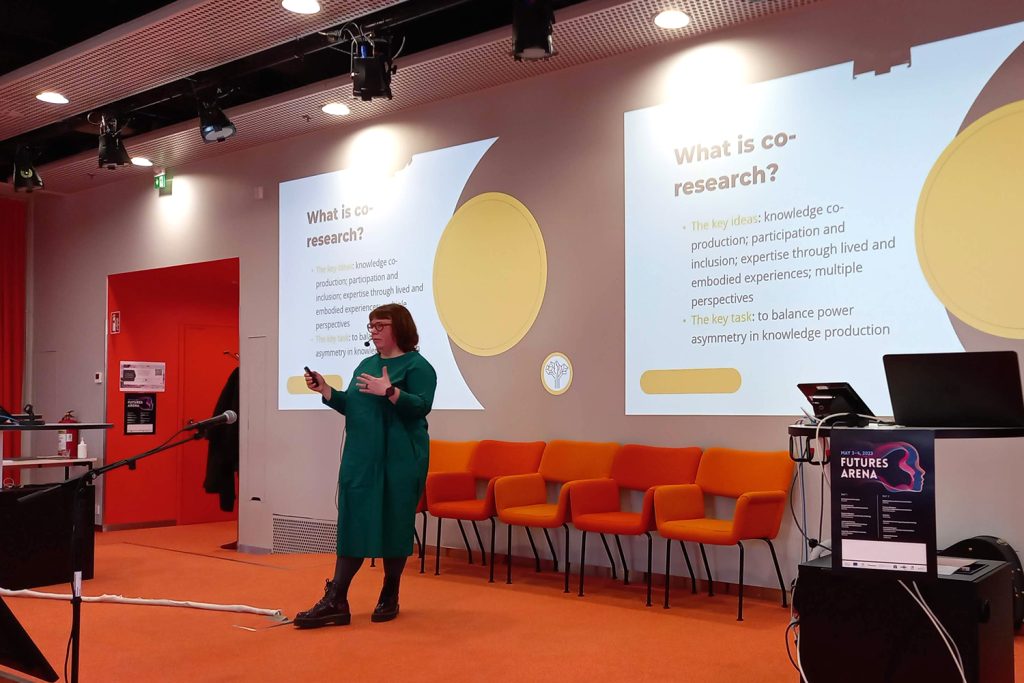 Meri's speech discussed co-research, its principles, methods of application and points to be taken into account in its implementation.
Outi Hietala (D.soc.sc.), Inka Koskivirta (M.Sc, co-researcher) Lessons learned: Collaboration-based RDI in practice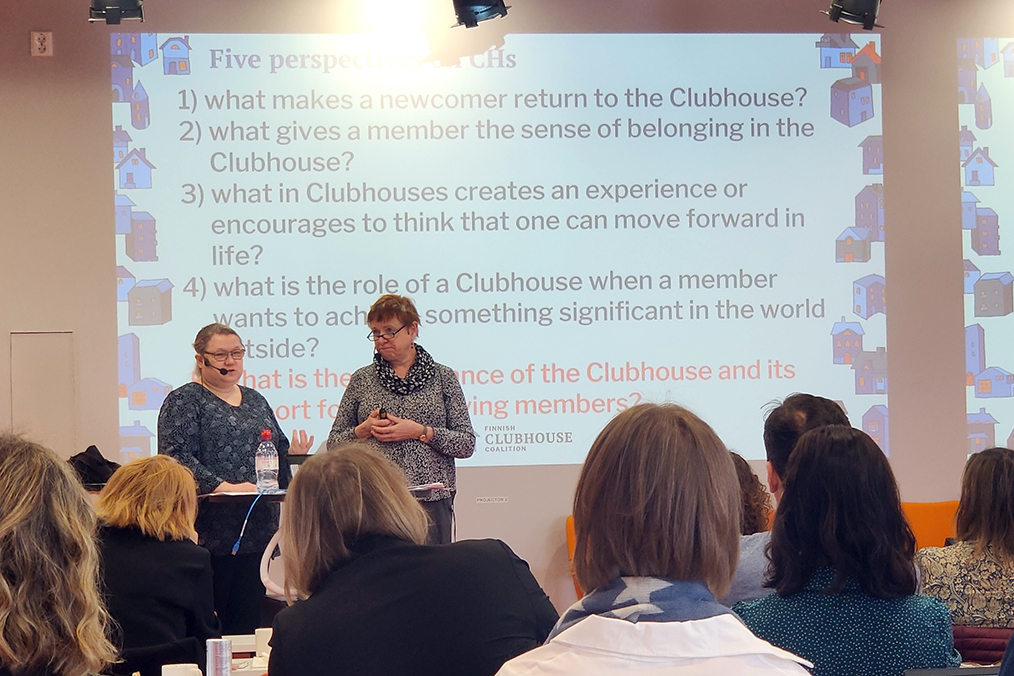 Outi's and Inka's keynote discussed the realization of research partnership and the experiences in the Co-research Project OSSI, which was carried out by the Helsinki club house.
Joost van Wijchen (Western Norway University of Applied Science), Learning, comfortable uncertain, joyful complex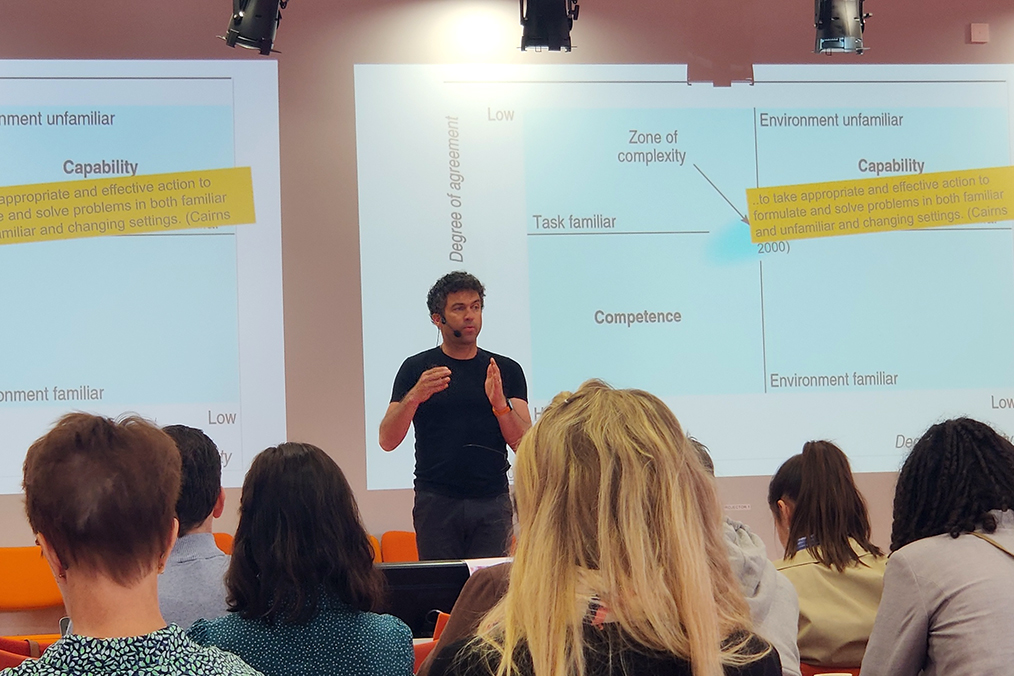 In his keynote, Joost's talked about learning and embracing the uncertain.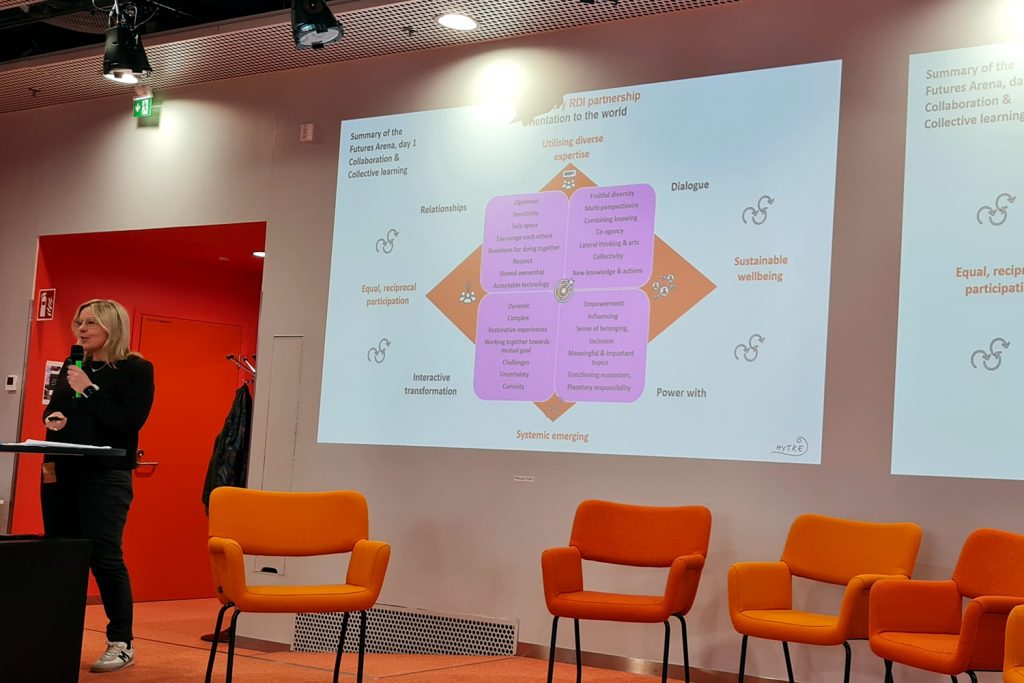 Salla Sipari (principal lecturer and responsible researcher in Hytke-project) presented the crystallized aspects of the day one. The summary of the day was conducted by incorporating the results from the workshop, keynote lectures, and futures dialogs into the framework of the participatory RDI partnership.
Keynote speakers and topics of the second day
The second day of the event focused on digital solutions with the theme "Digital Solutions – Focus on Impacts". The goal was to enhance futures' learning, rehabilitation, housing, and happiness through digitalization. The day was filled with keynotes and workshops exploring, uncovering, and recognizing the impacts of digital solutions together. Participants found new perspectives for development and research.
Markku Turunen (Tampere University), Digitalization and human connection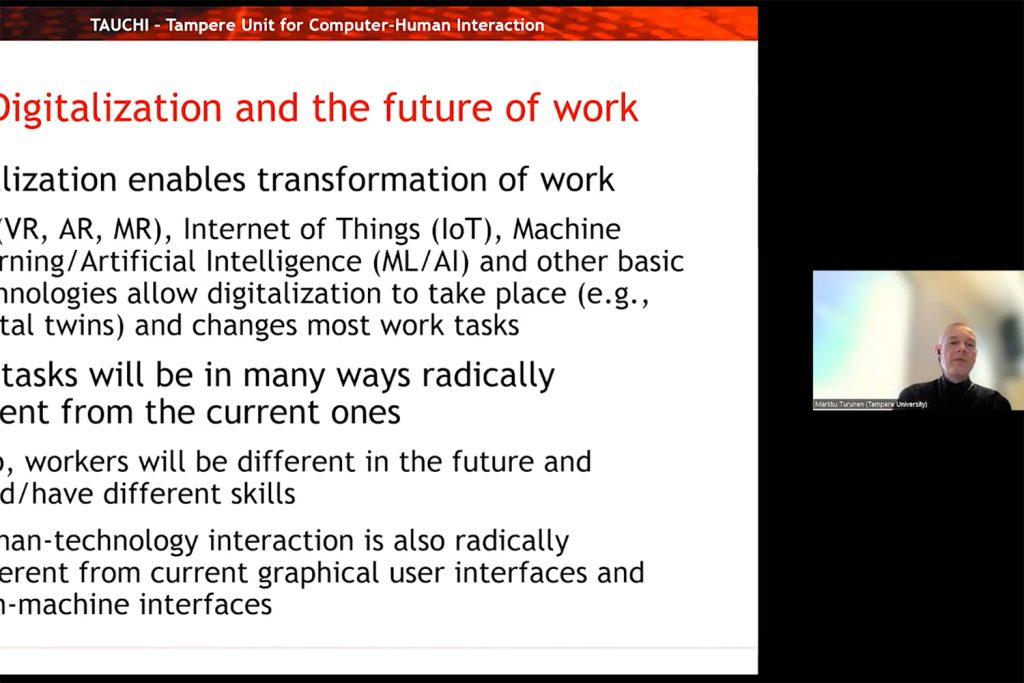 Markku's speech extensively discussed the future of work and the transformation that digitalization makes possible
Ari-Pekka Åker (Metropolia University of Applied Sciences), Simulation in learning and product testing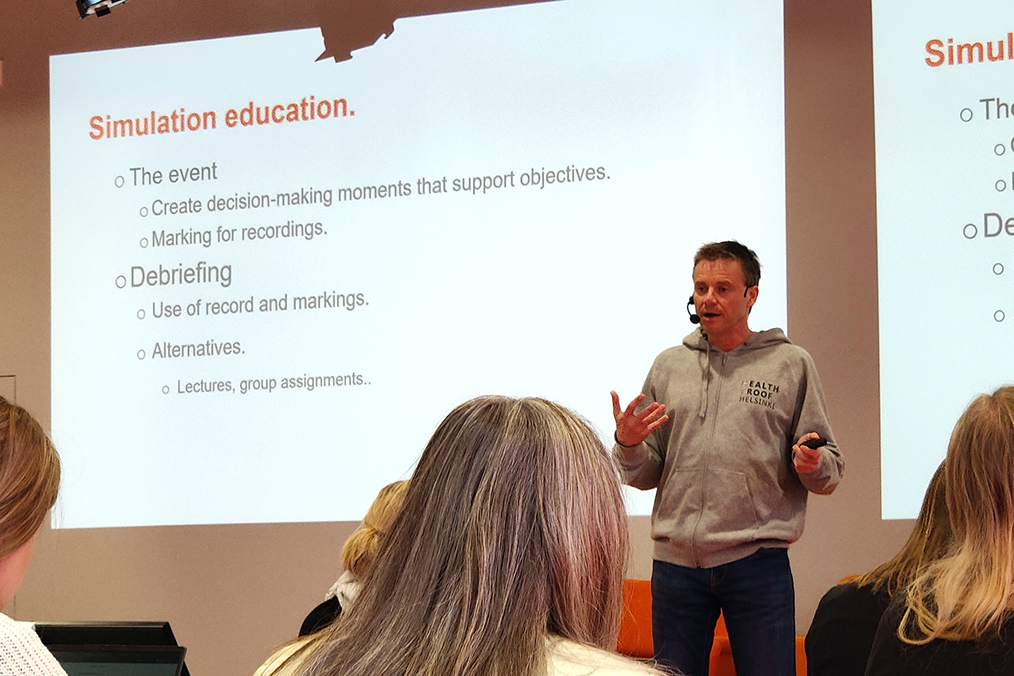 Ari-Pekka has used simulation in teaching for years, and in his keynote he shared his experiences and good practices.
Workshops and Futures Dialogues
The workshops were an attraction of the event, with experts leading them. The Japanese Garden workshop on day one focused on co-creating landscapes for future learning and collaboration, while the Robotics workshop on the second day explored the content of robotics. The Helsinki XR Center workshop, also on the second conference day, demonstrated the possibilities of virtuality and simulation.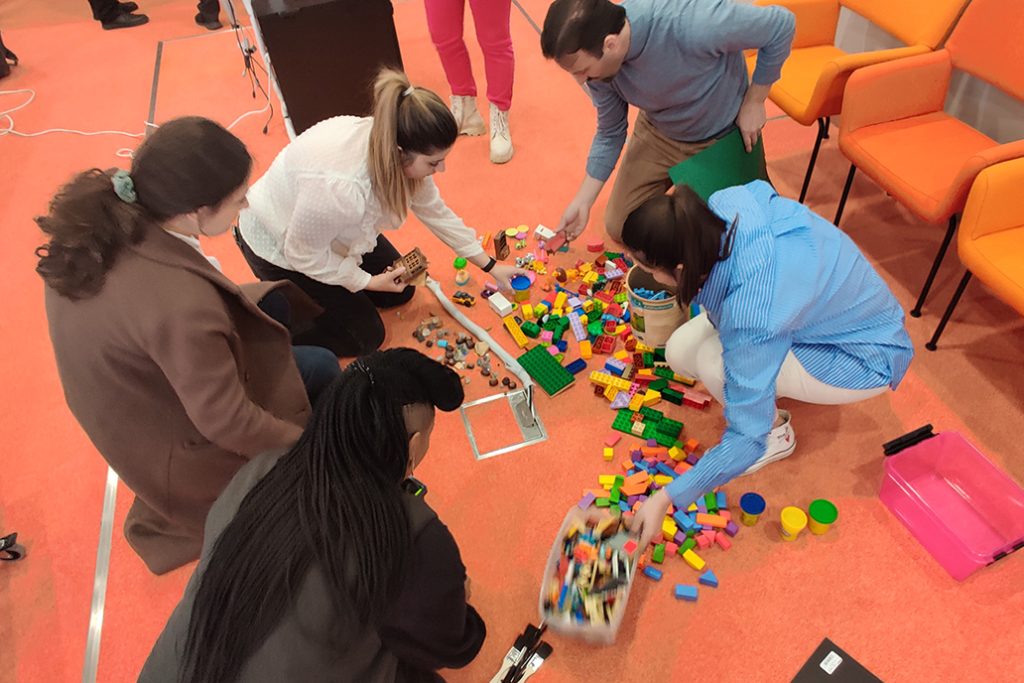 Japanese Garden workshop.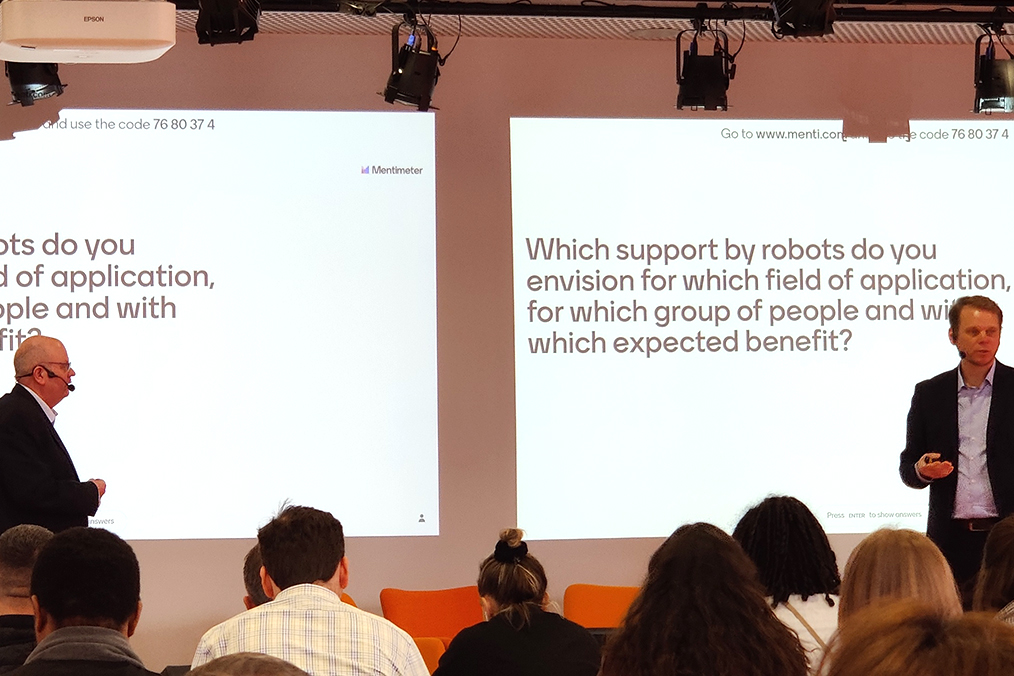 Robotics workshop, Ingolf Rascher (Management for Health-INT) and Michael Prilla (University of Duisburg-Essen).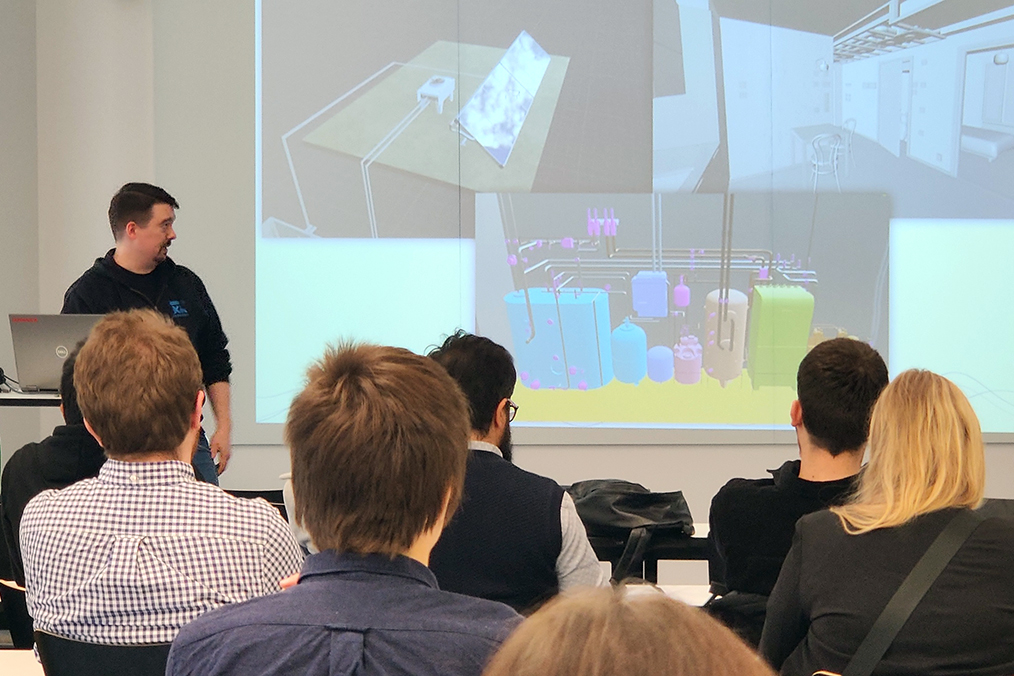 XR workshop, Santeri Saarinen (Helsinki XR Center).
Futures Dialogues
There were also several "Futures dialogue" panel discussions in the event. The topics of the discussions were: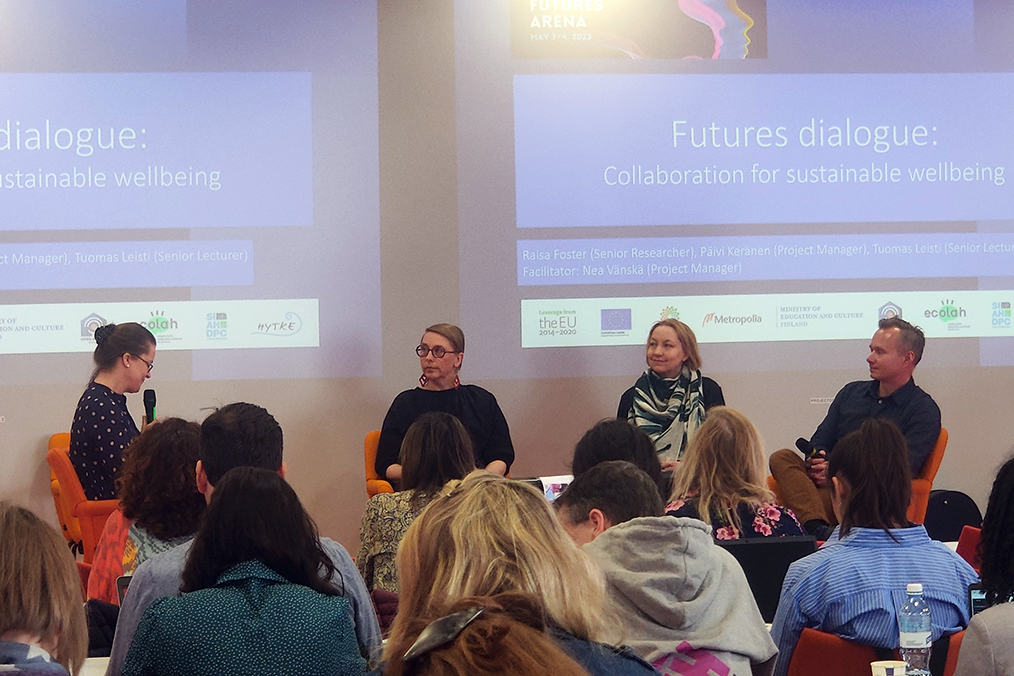 Futures Dialogue: Collaboration for sustainable wellbeing. Raisa Foster (Docent), Päivi Keränen (Project Manager), Tuomas Leisti (Senior Lecturer) Facilitator: Nea Vänskä (Project Manager).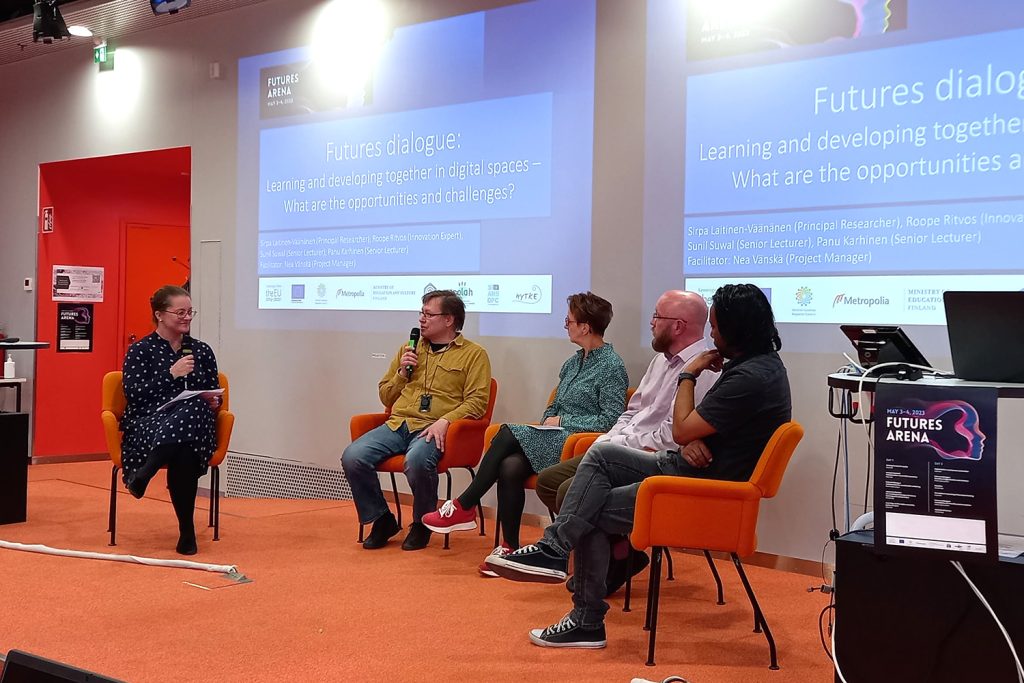 Futures Dialogue: Learning and developing together in digital spaces – What are the opportunities and challenges? Sirpa Laitinen-Väänänen (Principal Researcher), Roope Ritvos (Innovation Expert), Sunil Suwal (Senior Lecturer), Panu Karhinen (Senior Lecturer) Facilitator: Nea Vänskä (Project Manager).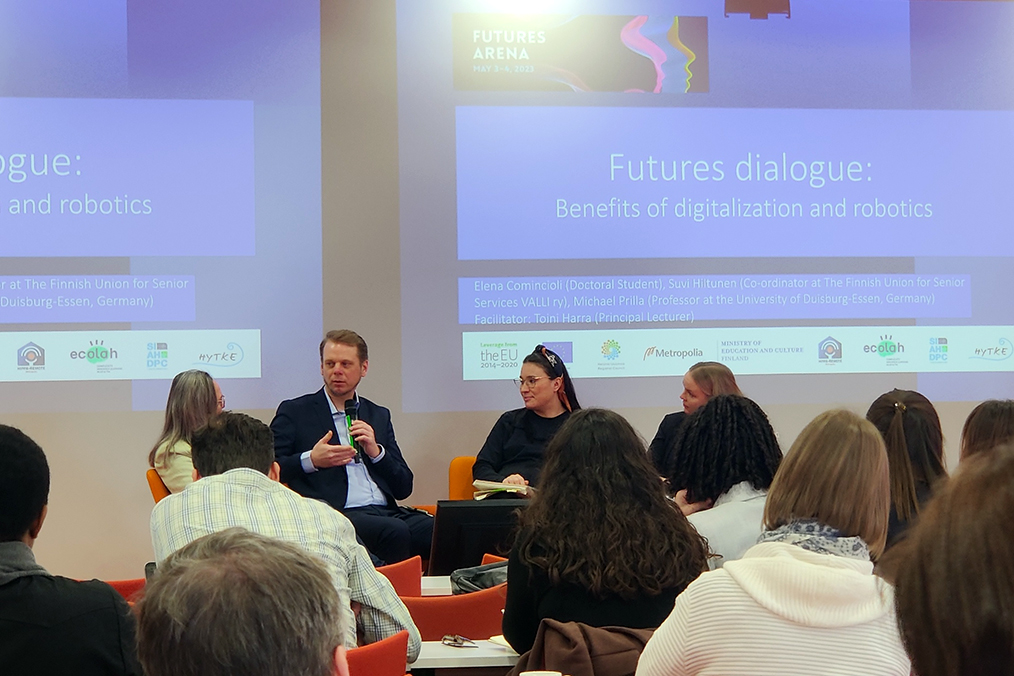 Futures Dialogue: Benefits of digitalization and robotics. Elena Comincioli (Doctoral Student), Suvi Hiltunen (Co-ordinator at The Finnish Union for Senior Services VALLI ry), Michael Prilla (Professor at the University of Duisburg-Essen, Germany) Facilitator: Toini Harra (Principal Lecturer).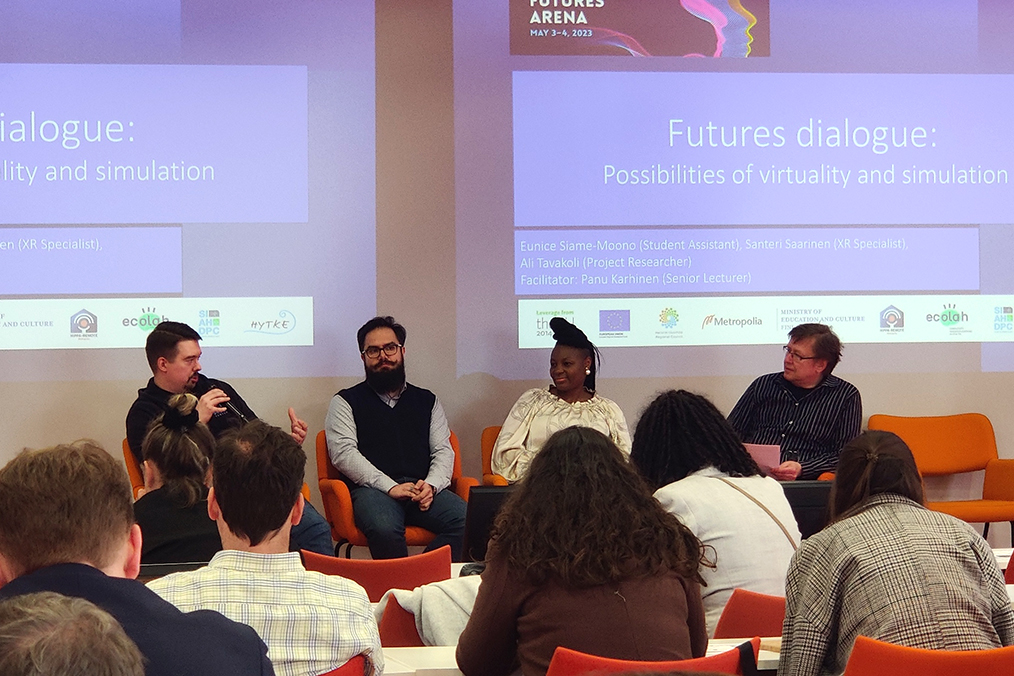 Futures Dialogue: Possibilities of virtuality and simulation. Ali Tavakoli (Project Researcher) Eunice Siame-Moono (Student Assistant), Santeri Saarinen (XR Specialist) Facilitator: Panu Karhinen (Senior Lecturer).
The Futures Arena event closed with a summary of the event by project managers Toini Harra, Panu Karhinen, and Nea Vänskä. The event encapsulated the joy of learning together, meaningful participation, sharing expertise and perspectives, and opening up new possibilities.
Such a priviledge and joy to participate, and you made me feel like home

Futures Arena participant
The event showed that the cross-pollination of networks, new encounters and perspectives, and synergy benefits take place in an event carried out in cooperation between the projects. A good future is created together!
---
Photos: Oula Halonen, Jussi Linkola & Nea Vänskä.